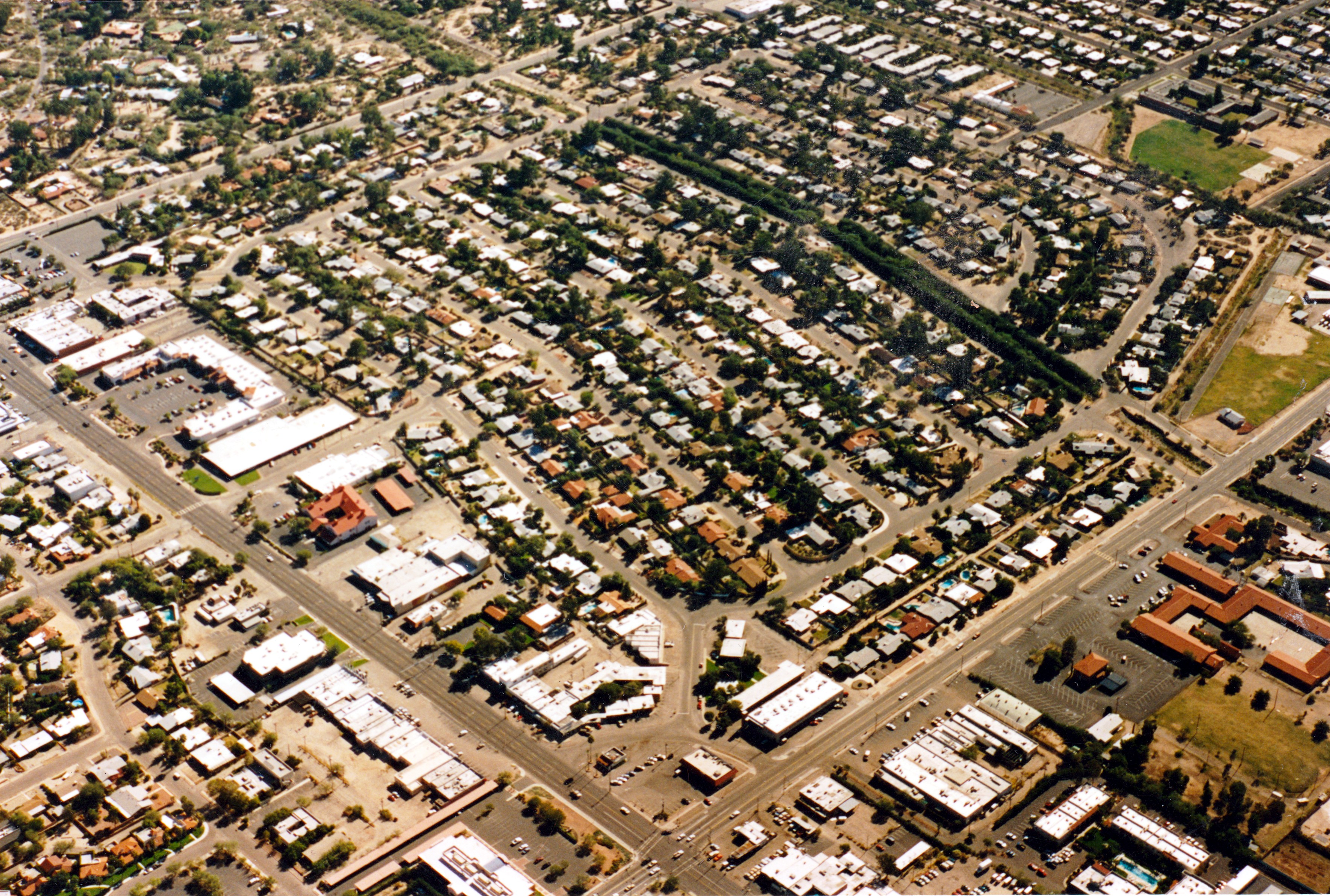 Why I live in Broadmoor
By Wayne D Anderson
Designated Broker, Via Realty
One of the things that people like about Broadmoor is the design of the neighborhood. Based on a large oval, the neighborhood is largely self-contained. Located between Broadway and Winsett to the south, and Tucson Blvd and Country Club, Broadmoor has only Arroyo Chico as a direct through street through the neighborhood, so busy traffic is less of an issue when compared to other neighborhoods that are open ended. No U of A game day parking problems either!
The neighborhood is about a mile from the U of A, so a lot of people who are involved with the University choose to live here. It is also close to Reid Park, Tucson's largest park, where there is a zoo, open air concerts and University of Arizona baseball. El Con and the movie theatres are just minutes away, as is Downtown.
In the past 14 years or so, there have been many architect-designed rehab jobs completed on homes in the neighborhood, as well as some outstanding new construction, so that tells me that smart people with money are betting on Broadmoor. But you don't need to be a millionaire to live here, there are still homes that can be purchased for under $200,000.
We have a great (voluntary) neighborhood association that has, over the years, protected our interests and improved our neighborhood, organized 4th of July parades, Octoberfest celebrations, and recently neighborhood porch concerts! And they won't tell you what color you may paint your door (or your house!)
Anyway, I wanted to shed some light on the neighborhood that I live and work in. I hope that this effort to acquaint you with Broadmoor, Sam Hughes' neighbor to the south, is helpful to you and maybe, someday, you will join us here!
Wayne
(520) 327-1550
Equal Housing Opportunity